Tips for installation
The products are easy for cutting by snap-off knife or by saw using a mitre box, manual or electric mitre saw.

You can always cut the corners by yourself or purchase some pre-mitred corners directly from us to save you time during the installation
With most LED suitable covings, we recommend at least a 3cm gap between the coving and the ceiling/wall.

Please keep in mind that 3cm is the recommended minimum gap to be able to access the LED lights. Some of our customers decide to go for 5cm or even more.

It all depends on your preferences and your project
Apply adhesive evenly at the back of the coving.

It is important that the adhesive is solvent-free. For the list of recommended adhesives please refer to the image below.

For best results apply solvent-free adhesive to the joining parts as well.
All of the joins as well as the gaps can be filled with acrylic caulk or filler.

Excess filler or caulk should be removed with dampened cloth or sponge.

The surface can be sanded after the caulk or filler dries off.

Below you can find our recommended acrylic caulk and wall fillers.
The product can be painted before or after installation using any emulsion, or water-based paint.

The number of coats to be applied is left to customers' discretion.

Because of the coating, a little solvent can be included in the paint but normally it is not required.

Priming the surface can be done but it is not required.

Live photos during and after installation from our satisfied customers!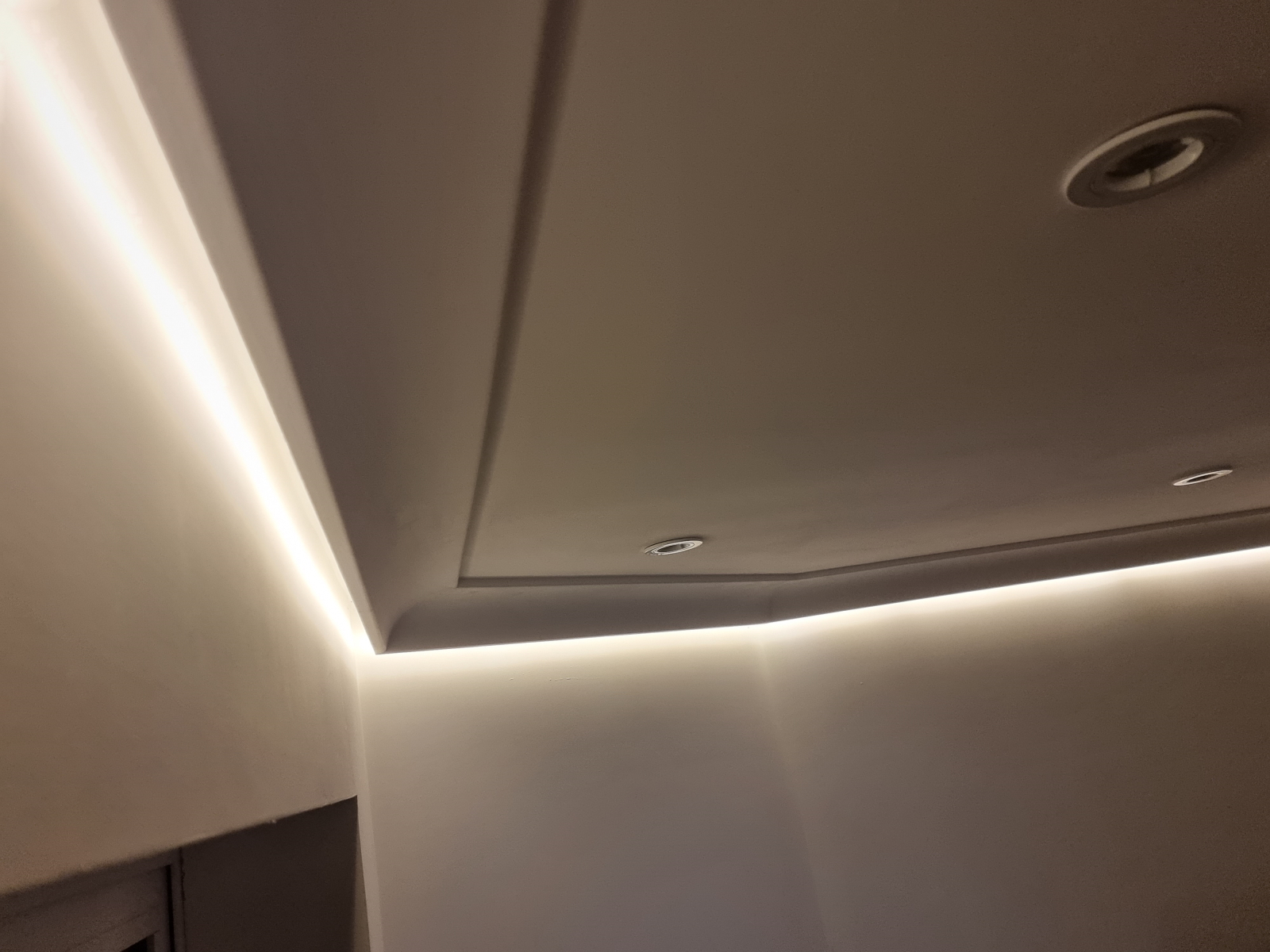 Visit our
Projects
page to see more live photos showcasing our interior designs.